Site search conversion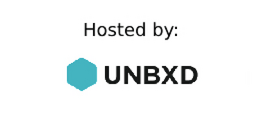 LOCATION: Expert clinics
TIME: all - day
Our areas of expertise
Did you know that shoppers who use the search bar on your e-commerce site have a 3X higher intent to purchase? Making them critical to your business? Book your appointment with us now for a free detailed review report of your site search.
The report will provide you with:
A sneak peek into how shoppers interact with your site as they discover, select, compare and buy products
Industry specific insights that can help you maximize conversion rates
A checklist of mandatory usability elements – what your site is doing well, as well as areas of improvement
Find out:
Learn why site search technology isn't enough. You need an intelligent search system AND good usability practices to build a better search experience.
Discover top usability guidelines and recent innovations in site search.
Expert examples from top retailers on how they created a site search experience.
Don't miss out - book a time that suits you today!
Please let us know what dates and times you are available to meet with UNBXD. Your details will be sent direct to UNBXD who will confirm the actual time within 48 hours.
Please note: Your details will be passed to UNBXD so they can arrange a meeting with you.
Clarion Events Group take your privacy very seriously. By requesting information on this form we will also use your information on the basis of our legitimate interests to keep in contact with you about future editions of IRX and other similar events which may be of interest to you. We will only ever use the information we collect or receive about you in accordance with our Privacy Policy. You can opt out at any time using the unsubscribe buttons in our emails.
Contact
5th Floor, D-48624 , ARUBA