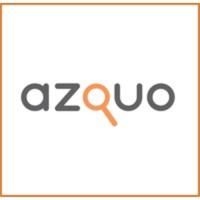 Azquo
Stand: G8
| eMarketing tools - including email marketing, affiliate marketing, PPC, search, SEO & social media
| Ecommerce platforms and user experience - including personalisation, UX design, site performance and testing, analytics, optimisation and usability
| Disruptive technology - includes AI, automation, Bitcoin, IoT, AR/VR voice
| B2B & wholesale - includes dedicated platforms, digital transformation
| Inventory & order management - including PIMS and OMS
| Conversion - including CRO, price tracking, analytics
Better, faster business information starts with storing data differently.
The Azquo Reporting Interface (ARI) is based on the most familiar format in the world (Excel), but with enhanced functionality that makes designing and processing bespoke applications and reports, managing budgets and inventory, and drilling down to the most granular detail faster, more flexible and reliable than you ever thought possible - and 100% auditable too!
Azquo's Smart Data Management System (ASDMS) is both unique and truly ground-breaking. It can soak data up from anywhere - in any format - without the need for any transformation processes, and with only minimal preparatory work required (much of which can be automated).
Now Marketing Matchback has never been easier - or faster. The same is true of Budgeting, Financial Planning and Analysis and so much more...
We're happy to demonstrate this world-beating technology with a FREE Proof of Concept specific to your business. You only have to ask!
Address
Unit 5
Palmers House
7 Corve Street
Ludlow
Shropshire
SY8 1DB
United Kingdom