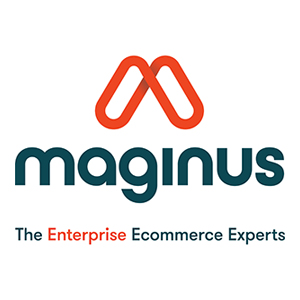 Maginus - The Enterprise Ecommerce Experts When Ecommerce offers you the best opportunity to grow your enterprise quickly and profitably, then you'll want the best enterprise Ecommerce expertise at your side. Scalable, flexible, B2C and B2B Ecommerce that empowers your marketing teams, inspires your customers and maximises your online sales. Expert insight, strategy, design, build and support. A rich combination of hard won technical expertise that extends far beyond creative design and user experience to reach deep into your business systems. Expertise that helps you discover new opportunities to build close and profitable customer relationships. New services, new markets, new international competitive advantage and new ways to evolve your business profitably. We'd love to see you on stand F31 to understand your Ecommerce plans and aspirations.
Ecommerce platforms and user experience - including personalisation, UX design, site performance and testing, analytics, optimisation and usability
Logistics & supply chain - including third-party logistics, transport, shipping software and platforms
Inventory & order management - including PIMS and OMS
B2B & wholesale - includes dedicated platforms, digital transformation
Customer service & retention - including CRM systems, chatbots, customer contact centres
Warehousing & operations - including materials handling, warehouse management systems
Address
Maginus
Floats Road
Wythenshawe
Manchester
Please select...
M23 9PL
United Kingdom
Contact Number: 0161 946 0000