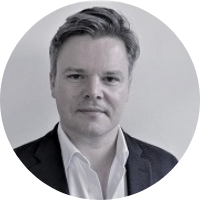 Message from Stuart Barker, Portfolio Director:
We have had a huge year in 2022. Since emerging from lockdown our team have managed to run not one but two fantastic editions of IRX & eDX at the NEC, as well as launching a brand new event, IRX @ DTX + UCX at ExCeL London. It's so great to once again be giving our clients fantastic opportunities to source new clients and showcase their solutions.
Please complete the form below to download the Post Event Report below to find out more >>
What we are most proud of was the quality and numbers of senior-level, big-name retailers and brands attending our shows, who have indicated that they have budget and are ready to buy.
2023 is set to be even bigger for us. With the return of IRX & eDX on the 24 & 25 May at the NEC Birmingham, it's going to be a fantastic opportunity to meet enterprise-level retailers looking for the platforms, systems and services to digitise, win and retain customers.
We look forward to seeing you at both IRX & eDX and IRX @ DTX + UCX in 2023! Registration is now open for IRX & eDX - register now!
Kind regards
Stuart Barker
Portfolio Director