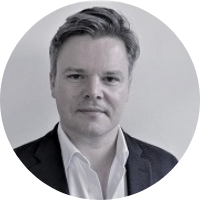 Message from Stuart Barker, Portfolio Director:
If anyone had told me 12 months ago that we would hold not one, but two hugely successful IRX & eDX events I wouldn't have believed it; but here we are, less than one year since the UK was fully out of lockdown giving our clients two fantastic opportunities to source new clients and showcase their solutions.
Please complete the form below to download the Post Event Report below to find out more >>
What we are most proud of was the quality and numbers of senior-level, big-name retailers and brands attending, who have indicated that they have budget and are ready to buy.
This year is a HUGE year for IRX as we are launching a new event at London's ExCeL on 12 & 13 October alongside our sister events DTX + UCX. It's going to be a fantastic opportunity to meet enterprise-level retailers looking for the platforms, systems and services to digitise, win and retain customers.
We look forward to seeing you at both IRX @ DTX + UCX 2022 and IRX & eDX 2023!
Kind regards
Stuart Barker
Portfolio Director
May 2022