Facing into challenges created by both COVID-19 and trends around privacy with the phasing out of 3rd party cookies, there are many areas for eRetailers to action in early 2021 to maximise success. Consumers have shifted at a pace to eCommerce and buying behaviours are evolving. How do organisations prepare their businesses to leverage these trends?
Within this webinar we explore how internet retailers can develop and most importantly action customer and audience insight to support their acquisitions plans.
The webinar will explore in detail:
Consumer buying behaviours have changed: how to understand your new and high value audiences to support your cross channel planning
Marketing spends will be expected to work harder: how can you ensure you are directing spend where higher value return can be generated?
Keeping on top of measurement and optimisation of activities across channels is crucial: how data, analytics and visualisation can help you achieve this
Personalisation is a key area for e-commerce retailers: how can you deliver customised experiences early in the customer relationship?
Embrace data collaboration to unlock additional commercial opportunities: how to think differently about a privacy first approaches to working with media owners, CPG or non-competing partnerships to drive increased insights and sales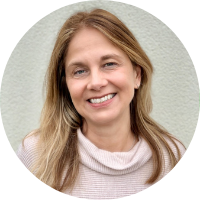 Speaker - Debbie Oates, Head of Digital Media Marketing at Experian
Debbie currently heads up the Experian Digital Media Managed Services team who plan and execute paid advertising campaigns on behalf of clients spanning various sectors including retailers such as Casio and Logitech. Before Experian Debbie worked in a variety of roles working with organisations to plan effective insight driven acquisition and CRM programmes combining the use of 1st and 3rd party data working with many brands including retail clients such as Dixons Carphone and Boden.
Register to watch the webinar on-demand in partnership with Experian: