20 Mar 2019
Building high-quality and complete product information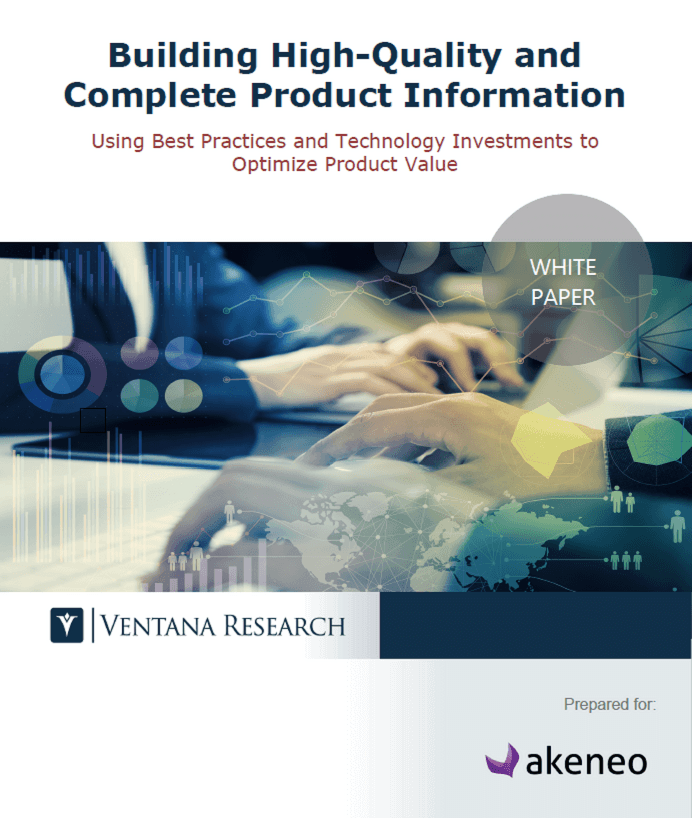 Product Information Management (PIM) is a set of business practices focused on managing product information so that it meets the overall needs of the entire organization, from the supply chain to commerce and customers. PIM is also a category of dedicated applications that support product processes as well as the departments that contribute to and use product information for their business needs. Our Next Generation of PIM benchmark research finds that only 16 percent of organizations fully trust their product information processes, which makes this issue an urgent business priority.
Significant merger and acquisition (M&A) activity over the last decade has led to drastic changes in the software that supports product information processes.
This M&A activity has resulted in an increasingly large portfolio of products that have become more data- and IT-focused, in many cases part of a larger master data management (MDM) group of products that reduce the focus on business and customer needs. At the same time, front-office and customer-facing systems have undergone a transformation of their own, resulting in new cloud-based applications that are much easier to adopt, deploy and use.
Meanwhile, customers today expect product information that is comprehensive, easy to consume and interact with, and totally accurate. This means that the quality and completeness of product information is of paramount importance.
Organizations realize this. Our PIM research finds that for two-thirds of organizations data quality improvement is a top issue motivating improvement. Organizations also realize that data governance processes are critical; our research finds that improving data quality is the second-most-frequently cited issue (46%) driving improvement in this area, with complaints about data quality voiced by more than two-thirds of organizations.
This renewed focus on the quality of product information must encompass all relevant information assets, digital and analog, to ensure the organization is best able to represent its products. Furthermore, managing the quality of product information should fall to people on the business side rather than those in IT, as business management is responsible for placing product information in the market and thus needs the ability to manage and improve it.
This management and use of business applications has grown easier as software has been made more intelligent with technology innovations ranging from digital processes to machine learning; many now can offer insights to guide business users as they grapple with today's information management needs. But in that process vendor software offerings for PIM have shifted more towards IT and master data management, a positioning shortsightedness on the part of many vendors that have lost focus on the importance of addressing the business requirements that are central to managing product information. But over- reliance on IT in turn generated a market reaction of its own: a new generation of PIM applications designed to be managed and used by business that include significant innovations in product processes to deliver more comprehensive and complete product information. Not only can these new systems be accessed and used by any business process or application, they do a better job of helping organizations focus on what customers want to see and learn about products.
Download free whitepaper

'