08 Feb 2019
Draper Tools case study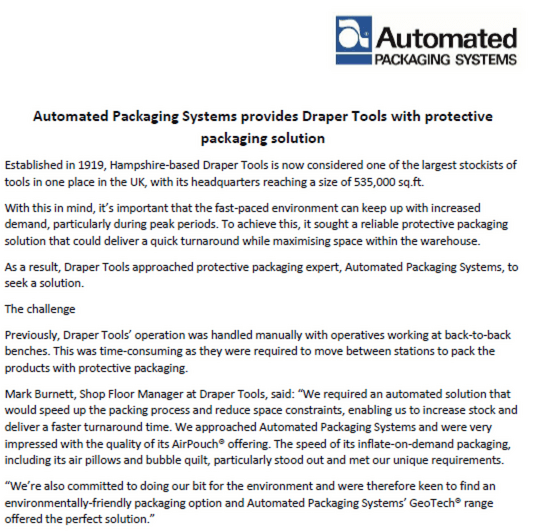 Automated Packaging Systems provides Draper Tools with protective packaging solution
Established in 1919, Hampshire-based Draper Tools is now considered one of the largest stockists of tools in one place in the UK, with its headquarters reaching a size of 535,000 sq.ft.
With this in mind, it's important that the fast-paced environment can keep up with increased demand, particularly during peak periods. To achieve this, it sought a reliable protective packaging solution that could deliver a quick turnaround while maximising space within the warehouse.
As a result, Draper Tools approached protective packaging expert, Automated Packaging Systems, to seek a solution.
Download this'case study by'Automated Packaging Systems

'