21 Feb 2018
eBook: The Robots are Coming - AI in Multichannel Retail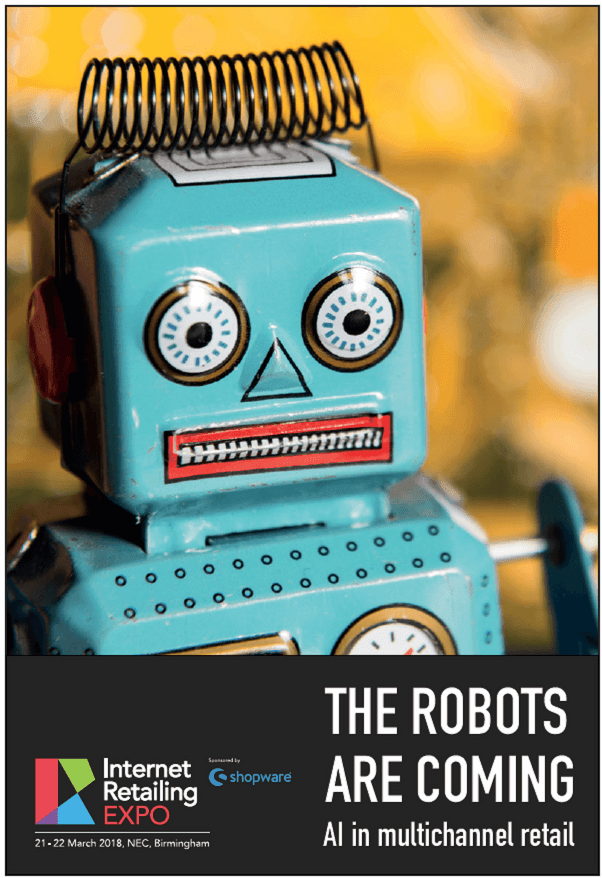 Download the eBook below
Today, AI is everywhere ' largely doing things that we don't see, hear or even know about. AI is what makes Netflix recommend things to you to watch; it is what powers Siri in your iPhone (though describing it as 'intelligence' may be over-egging things here); and it is what helps Google get you the results to answer your questions.
In retail, it drives all those little things that predict what you like, but it also sits behind how companies do their marketing and how they curate social media content about themselves and more.
In this eBook'we shall uncover just what AI is and what it means in retail in the late 2010s. Covering its use in customer service, personalisation, marketing and logistics, this eBook will show you just how vital AI is to the retail sector and how, without it, you won't be able to compete in the omni-channel, ultra-personalised, instant-gratification economy.
Download your free copy below


'