eDesk and Aircall: Unlocking Voice for eCommerce Marketplaces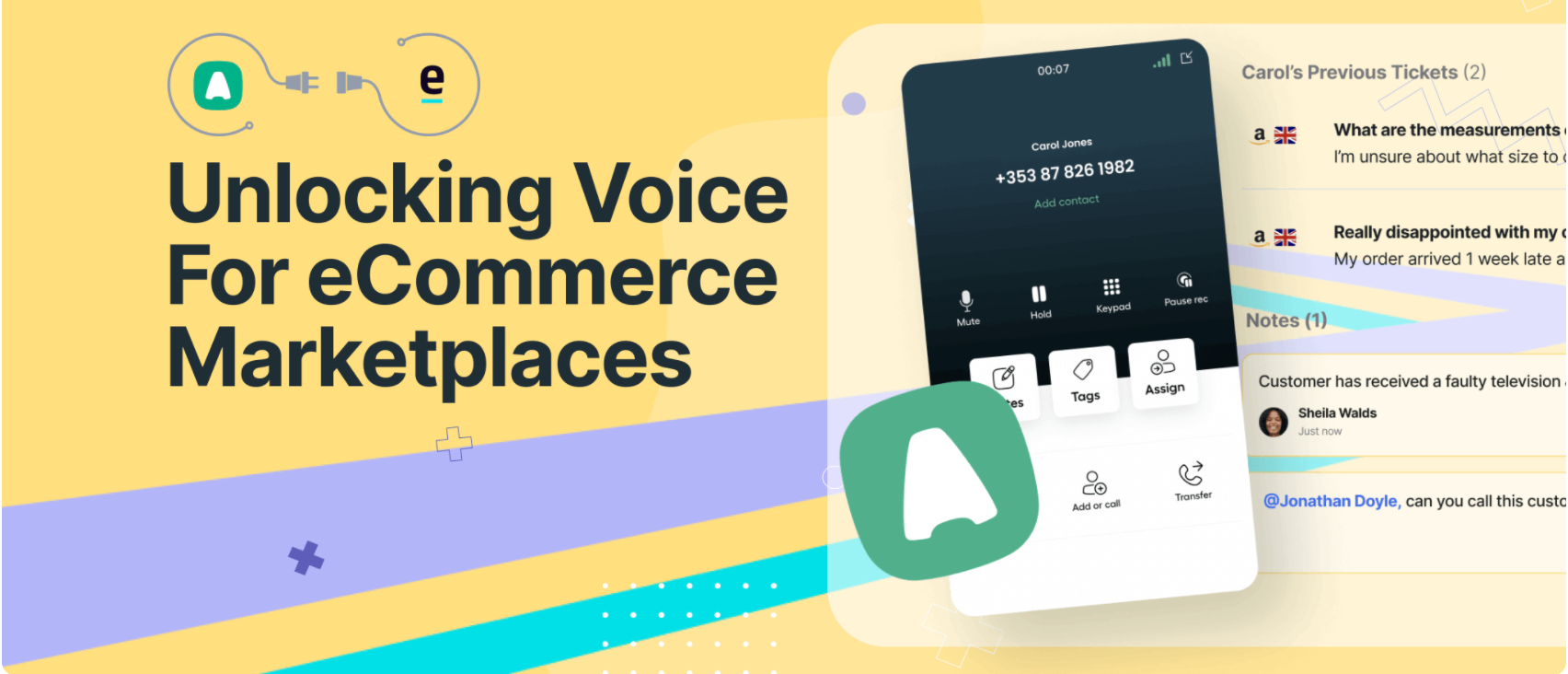 Unlocking Voice For eCommerce Marketplaces: eDesk And Aircall
The eDesk and Aircall partnership provides online retailers with access to cloud-based phone calling capabilities, joining the existing eDesk suite that centralises their email, chat and social communications across eCommerce marketplaces.
We're delighted to announce our partnership with cloud-based call centre solution provider Aircall.
With this new native integration, eDesk ensures that all email, chat, social and inbound and outbound phone queries can now be handled in one inbox. Aircall's cloud infrastructure means calls can be distributed evenly amongst agents, who then access current information plus every interaction the company has previously had with the customer, thereby enabling more productive conversations.