27 Aug 2019
How can you meet customer expectations for same-day delivery and still remain profitable?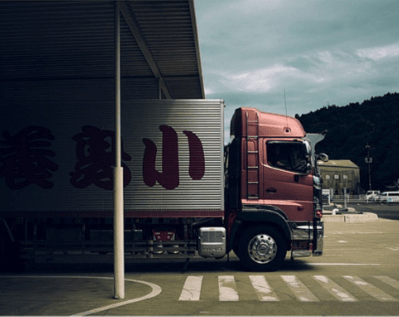 It has been said that delivery is the new battleground of eCommerce. No, you probably can't compete with Amazon, but you can outrun your competitors by offering better, faster and free delivery.
The nuclear option in this fight are same day and same hour delivery: offer that and you can outgun your nearest rivals. Yet how do you make it pay?
Shoppers may want same day delivery and it could be what offers you the competitive edge, but to make it happen is literally, to borrow a hoary old clich', a logistical nightmare ' and one that comes with massive costs. To make it worth doing ' to make it generate the extra revenue needed to justify its very existence ' requires some lateral thinking.
So how can you do it and remain profitable? Here are some ideas.
Don't make it free
The simplest approach is to not make it free ''offer it as an option but charge for it to cover its costs. The logic behind this is that, for now at least, next day is a luxury not a standard offering and shoppers are prepared to pay for the convenience.
It is also reasonable to suppose that if someone actually wants it that urgently, then cost is less of a barrier to purchase.
From a competitive point of view, if you are offering same day or even next hour delivery and your nearest rivals aren't then you afford to charge for it. The advantage it bestows on your business and brand is that you are convenient and helpful, not cheap.
Hide the cost
Another facet of this same argument is to make same day delivery ' in fact any of your delivery options ' free, but cover the cost in other ways.
The most obvious is to offer a range of really cool delivery options and trumpet how they are free, but add in the cost onto the price of the goods. So long as you aren't trying to win the buy box on Amazon, you will still show up on searches and, despite appearing to be more costly upfront, you can easily trumpet the fact that the shopper may be paying more, but they can have it today.
The advantage of this is that making the goods more expensive across the board regardless of delivery option means that for those things purchased but not requesting same day delivery ' not everyone necessarily wants, say, power tools delivered to their office ' there is a greater profit margin. You can actually make it more profitable to offer this service.
Make it a membership perk
The other way to make same day delivery work financially for your business is to charge for it indirectly and make it look like a perk. Offering a membership scheme, whereby shoppers pay you a monthly or annual fee to 'join' in return for certain perks and privileges can help you cover the cost of offering services such as same day.
The idea is that they pay to join ''much as they do Amazon Prime ' and for that they get access to products first or at special prices, same day delivery, other content and services and so on. This makes it something special and the preserve of the loyal.
It also gives the retailer not only the revenue to cover the extra cost of same day delivery, but also a rich data base of loyal shoppers details, their shopping ''and delivery ' habits and more. And, since 2018 when data officially become more valuable than oil, this volunteered information, along with their membership fees, make a welcome extra income stream.
Conclusion
Shoppers want same day delivery and, from a competitive advantage point of view, it is increasingly something that retailers need to look at offering. However, it is expensive to organise and facilitate, so to make it worthwhile, funds need to come from somewhere.
The obvious answer is to charge for it ' but, as we see, there are many different ways to do that. As with almost everything in ecommerce, the answer lies in being creative with how you devise the services you offer and, more importantly, how you market them.