10 May 2021
How to turn website traffic into sales: Five top tips from Made.com and National Lighting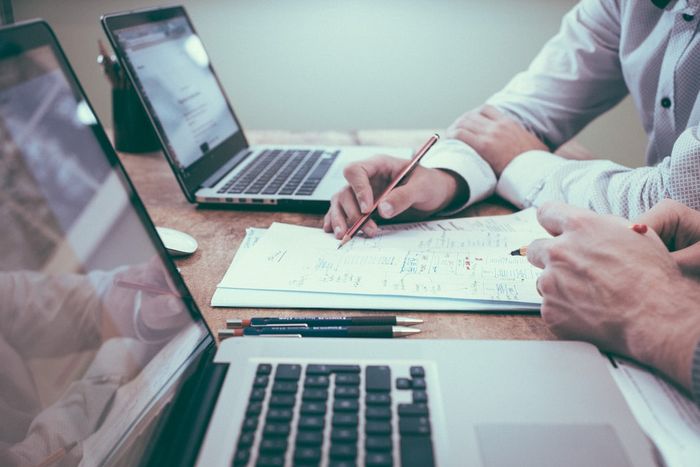 A great social media strategy that generates website traffic doesn't automatically lead to similarly impressive sales figures – but with these nuggets of expert advice businesses can strike gold and secure a better return on investment.
Good website traffic equals good sales, right?
Alas no. Despite attracting people through a social media campaign or intelligent marketing, there is no guarantee that visitors will loosen their purse strings.
Besides, many things can put off potential buyers once they land on your virtual store page. So what can businesses do to convert traffic to sales?
Luckily, Yulia Aleksandrova, Global Social Media Manager at MADE.com, and National Lighting's Head of Ecommerce and Marketing, Anouk Brown, are here to share five top tips.

1 Keep a close eye on stocks – so you can fulfil orders
If you are offering a product on social media, make sure that if – or hopefully when – you generate clicks to your website, the item in question is available for customers, advises Anouk Brown of National Lighting. If the traffic is driven by marketing designed to trigger impulsive reactions, it will be a major disappointment if a potential purchaser can no longer buy the product. This might be common sense, yet a lack of fulfilment often happens, with businesses looking to work to lean models. However, with customer demand proving volatile since the start of the coronavirus crisis – and in home and lighting sectors, for example, there have been runs on stock – investing in better stock-management technology to provide a more agile service is a good idea.

2 Invest in PPC and don't be invisible
There are numerous pay per click, return on investment calculators, which help marketers gain support for their campaigns. The key thing is to test and learn from PPC – data insights, possibly gained from an expert partner, can help your business work out what's working and what's not. It is imperative, though, according to Anouk, to be in the market – and once you have momentum, and sales are being generated, keep investing. If you don't, you run the risk of becoming "invisible" to consumers. Also, cash can be saved by "knowing what your customers' language is" before you market products to them, she states.

3 Align brand communications across the whole business
There is sometimes a disconnect between brand communication across the whole business, with offline and online not in sync, points out Yulia Aleksandrova of Made.com. Assess whether there is cohesion, as if it is missing, potential customers might be turned off by a website that doesn't offer the same messages or products as advertised. Take steps to resolve a lack of alignment, including "humanising" the customer journey across various channels and reducing the "amount of noise" the business is sending to consumers. Arguably, listen to what your audience "want and need to help that community".

4 Entertain with your communications
It can be tough to stand out with social media marketing campaigns, particularly, so it makes sense to be cleverer with your communications – and be more engaging, whether through digital events, polls, and so on. So says Yulia. Content must be "fun and inspirational", she suggests. The more entertaining the communications, the more "human" the brand will seem to potential customers, and therefore sales are more likely.

5 Think about retention as well as acquisition
Once you have increased traffic to your website, make sure the landing and product pages are easy to navigate, says Anouk. At all points, look to reduce customer friction, she advises. For instance, issue refunds quickly, even before the items have been sent back. "Try to listen to the customers and go back to basics, and keep them updated with extra messaging," she adds. "Now, more than before, you have to make sure your communication is top-notch to build these relationships."