22 Sep 2021
Key Takeaways from the Cross-Border Payments and Ecommerce Report 2020–2021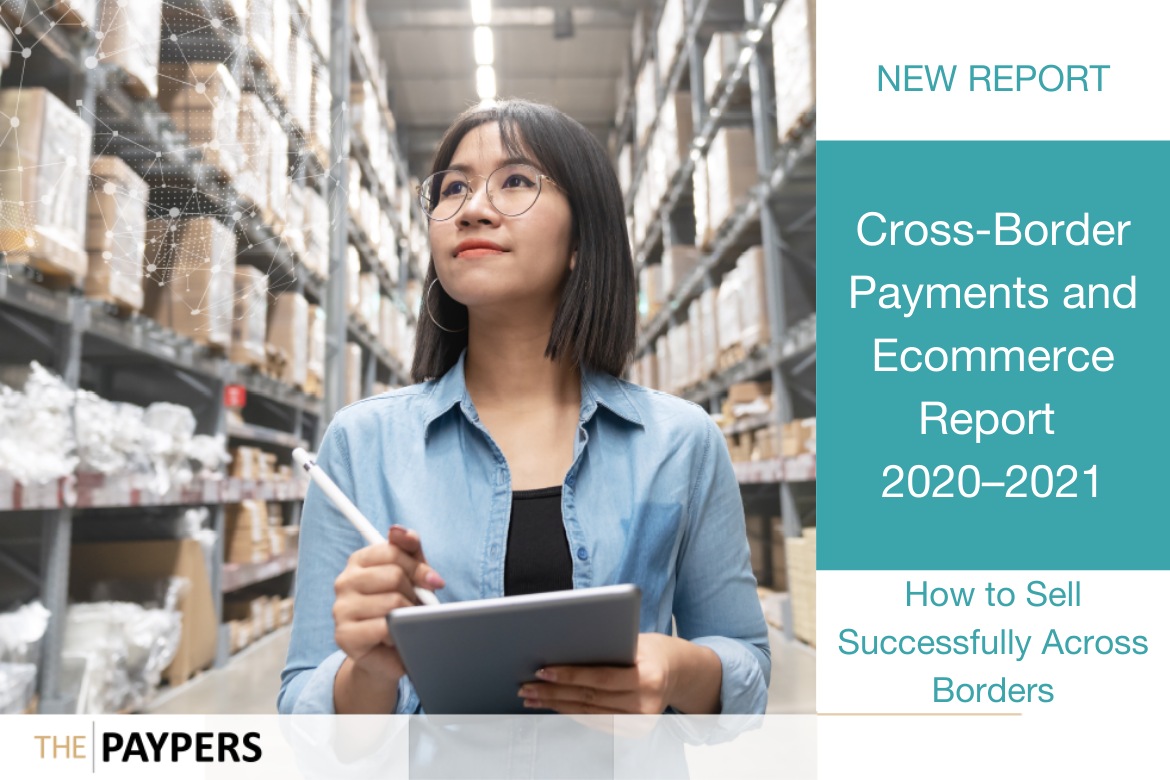 Nowadays, people spend more time than before looking for products online, and many merchants see a world of opportunity beyond borders, as the cross-border ecommerce market continues to grow at a fast pace and gain in popularity. Estimates suggest that, by 2027, the global cross-border B2C ecommerce market will reach no less than EUR 3.9 trillion.
Considering the current context, the Cross-Border Payments and Ecommerce Report released by The Paypers is highly relevant for all the players that want to gain a comprehensive view of the global payments and ecommerce market. The articles, the interviews, and the research encompassed in the report supply a sharp overview of the main challenges and opportunities that might arise when selling across borders. The key objective is to help merchants succeed in expanding globally and growing revenue, by providing information on what it takes to flourish. With that in mind, together with the contributors, The Paypers has decided to touch upon trends and topics that are closely related to this market.
If you are interested in reading the full report, you can download it for free here.
Main topics tackled
The report offers insights and analyses from thought leaders in the field (Lazada, Kapronasia, Zalando, Euromonitor International, Alibaba, IMRG, and many more) on key industry topics such as the following ones, to mention a few:
- the COVID-19 impact on the global payments and ecommerce space,
- regional particularities of cross-border online and mobile commerce,
- the importance of payments orchestration and transaction routing,
- how to succeed in selling across borders,
- key challenges for marketplaces in different regions,
- the best strategies to deal with local payments as a cross-border retailer,
- overview of the thriving marketplaces ecosystem worldwide.
The report is dedicated to international retailers, global shipping companies, payments, commerce, and marketplaces solution providers, as well as other players in this space interested in scaling their business across borders – aiming to help them gain a comprehensive view of the opportunities that arise.
Marketplaces – overview per target audiences and regions
Considering the diversity of this ecosystem, it can be difficult to gain insights regarding the whole space. Therefore, the report features a comprehensive overview of marketplaces, so that everyone who is interested can get a better understanding of the diverse players from all over the globe. The Paypers has conducted an in-depth analysis of the main regional and global marketplaces and grouped them based on three criteria:
- geographical spread (per region);
- the field in which they operate (per vertical);
- the target market that they address (B2C, B2B, C2C).
Download your free copy of the report HERE to stay one step ahead in these peculiar times!