08 Feb 2019
Product information management 101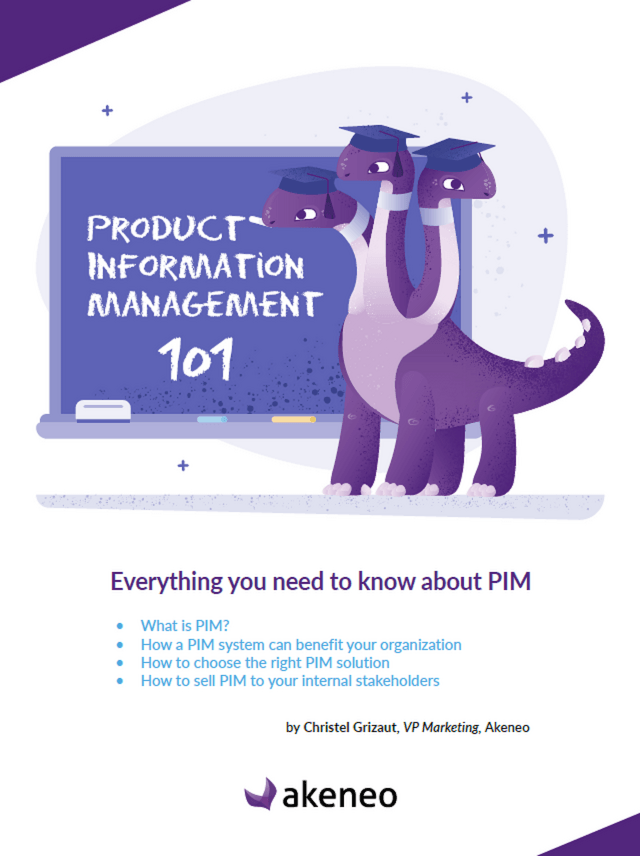 PIM stands for Product Information Management. It's a hot topic in B2B and B2C Commerce, and as an industry it is growing at an exponential rate. According to Ventana Research, 50% of product-centric organizations will use a modern dedicated PIM environment to manage product processes and provide high-quality product experiences by 2021.
PIM tools enable you to create a central hub to collaboratively manage all your product information. This radically simplifies the process of creating, maintaining, and using product descriptions and specifications for online and offline product catalogs.
While PIM can make your product information processes more efficient, it's also a foundational technology that powers:
Superior product experiences
Omnichannel marketing
Increased conversion rates
Decreased product returns
Faster time-to-market
Increased product assortment
Expansion to new markets
Making cool new ideas like retail chatbots actually work
Sounds awesome, right? Let's dive in.
Download this ebook by Akeneo

'