20 Mar 2019
Scaling eCommerce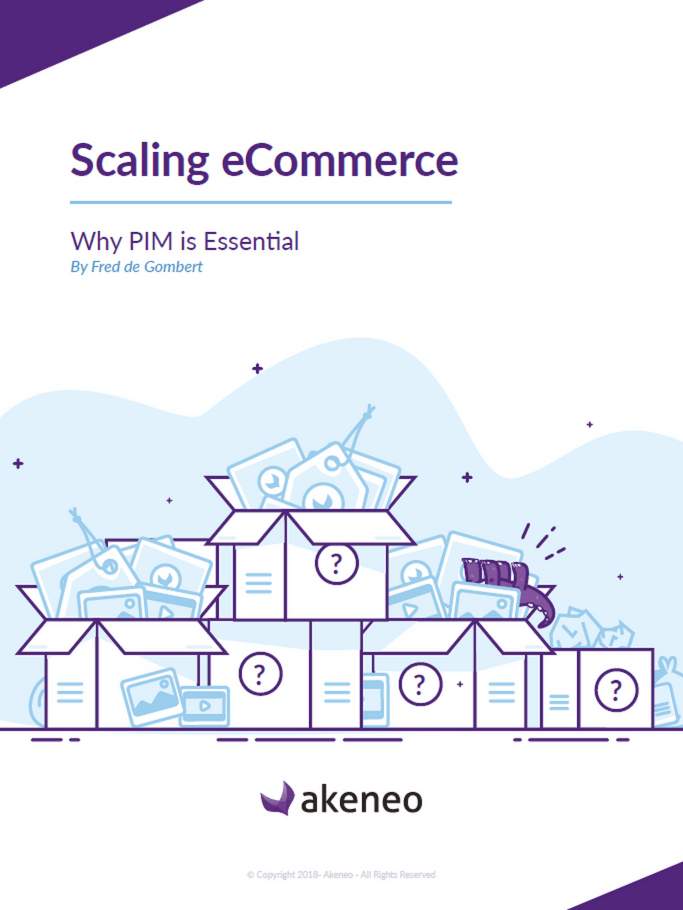 Product Information Management (PIM) provides the infrastructure your company needs to cost-effectively expand your products, reach more markets, and take advantage of new sales channels.
PIM is a gateway technology that:
?? Increases marketer productivity up to 50%
?? Expands to new markets through efficient localization
?? Offers omnichannel marketing'without driving your staff crazy
?? Increases sales conversion rates (up to 4X)
?? Offers faster time-to-market (up to 3X)
?? Decreases returns by as much as 40%
?? Makes cool new ideas like retail chatbots actually work
PIM itself may not sound sexy, but it's a critical foundation for virtually every strategic initiative in eCommerce and product marketing today.
Don't Sweat eCommerce: PIM's Got You Covered
Akeneo is one of the best PIM solutions on the market, but this eBook is not really about that. This book is about why your executive team should be talking about the strategic role that PIM, as a category, will play in your overall expansion strategy.
Download free eBook

'