30 Sep 2021
Sealed Air Launches On-Demand Packaging Systems at IRX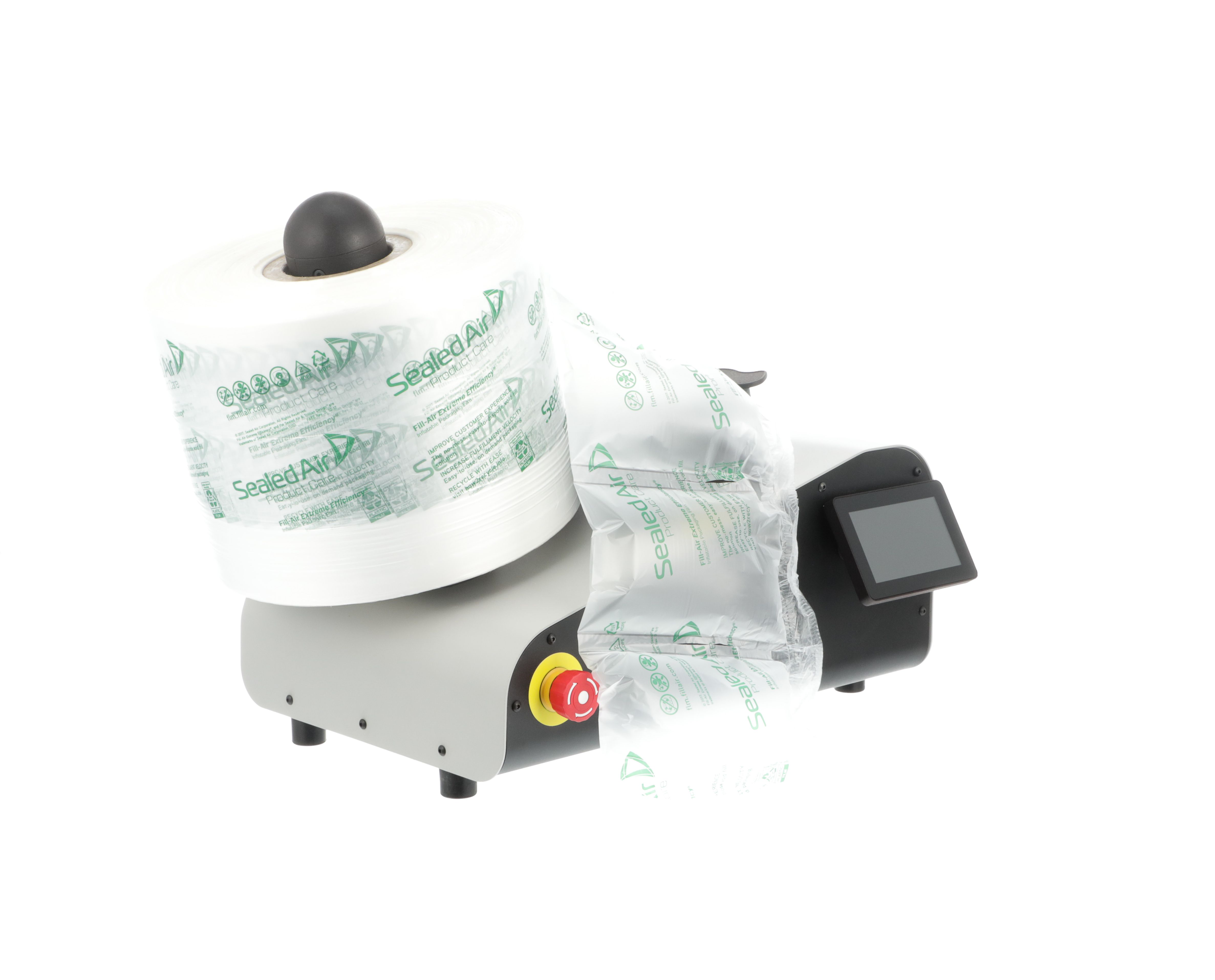 Global packaging provider Sealed Air will be showcasing their range of automated protective packaging solutions on stand B30 at this year's IRX show. As Sealed Air continues to expand its portfolio of next generation sustainable solutions, the latest additions to the range will be unveiled on the stand.
The new SEALED AIR® brand Bubble Wrap® Inflator is an all-in-one system which creates on-demand inflatable bubble bags on a roll, for void-fill, cushioning, wrapping or inflatable pouches, using over 80 types of BUBBLE WRAP® brand materials. The smart technology interface enables operators to easily switch between materials, based on their needs. Again, this has a small footprint and can be mounted in various ways to save space, which makes it ideal for businesses needing to rapidly expand their fulfilment operations.
E-commerce retailers and 3PLs looking to increase their levels of automation would benefit from viewing the popular range of AUTOBAG® brand automated packing solutions, including systems designed to improve productivity in mail order fulfilment and primary packing solutions. The Autobag® 850STM mail order fulfilment packaging machine is capable of running bags up to 550mm wide, whilst the Autobag® 650TM is capable of cycling speeds of up to 40 bags per minute with slightly smaller bags up to 400mm wide. For lower volume operations then the Autobag® PS 125TM tabletop bagging machine will bring simplicity and quality to hand load packaging applications.
Features such as secure bag opening and positioning, integrated label printing and compact footprints makes the Autobag® range an essential part of any efficient fulfilment operation.