11 May 2021
Selling overseas: Six expert tips to help businesses gain sales in new markets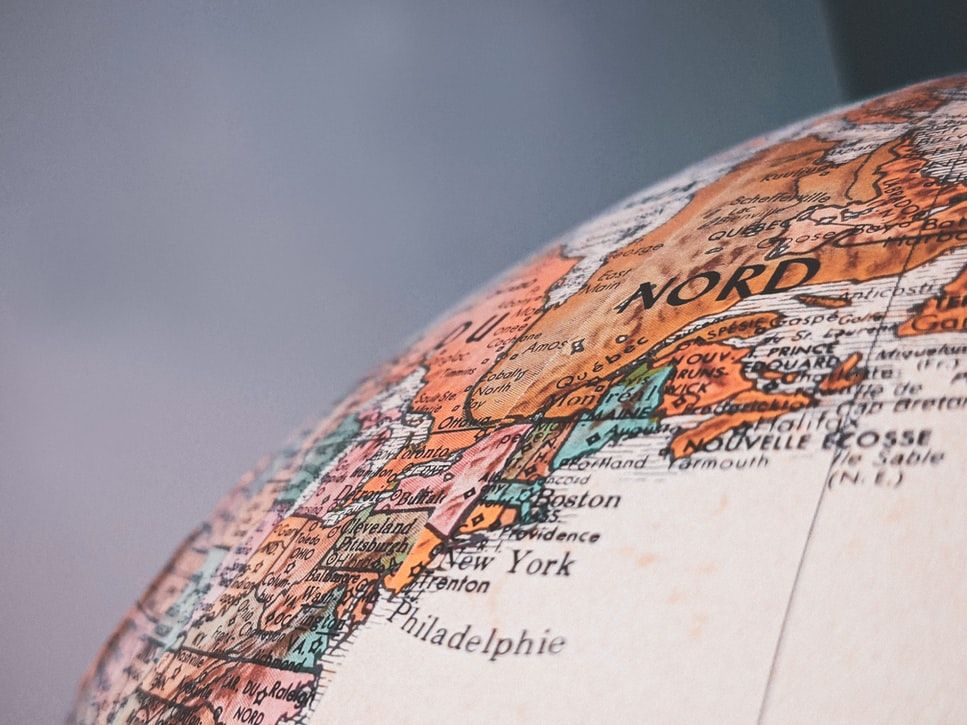 The rise of ecommerce around the world means that exporting has never been easier – if you know what to do and where to focus time, money and effort. It is straightforward to enter new markets once you have made that leap of faith, but it helps to have expert guidance.
As society begins to emerge from lockdown, growth is top of the agenda for most retailers – and now, thanks to the rise of ecommerce, many are looking beyond the horizon and thinking about entering overseas markets and expanding into new territories. 
For those retailers who have not previously sold abroad, there is a fear of the unknown. However, with the right advice, mindset and tools, selling overseas is more straightforward than you might first think – according to three people who have deep knowledge in this area.
Here Richard Davies, Managing Director of Hattons Model Railways, and Landmark Global's UK Sales and Client Services Director, Jonathan Simons – a cross-border distribution specialist working with retailers to drive their international growth – plus ecommerce expert David Williams, Founder of DHW Digital, and formerly of Deckers and Charles Tyrwhitt, offer their top six tips.
1 Overcome the 'fear factor'
When attempting anything for the first time, there is a certain amount of natural anxiety – and the same is true when thinking about selling abroad. As Jonathan from Landmark Global says: "If you have never shipped overseas before, there is a fear factor to overcome." Once the leap of faith has been made, the rewards can be plentiful. "There is a massive opportunity to enter new markets now," he continues. "It's a big world out there – today, a lot of the 220 or so countries are online."
2 First engage with 'usual suspects' markets
Once you have overcome the fear factor, and set your sights on shipping overseas, it is recommended that you first look to what Jonathan calls "usual suspects" markets: places where ecommerce is well established and translators are not needed. He explains: "There are huge overseas markets that are English-speaking, so that should be where your initial focus should be." Potentially, you wouldn't have to create a localised website – or at least it wouldn't need too much of a tweak from your main website. Additionally, you can manage the customer services aspect quite easily. And, given the fallout from Brexit, don't be afraid to head across the Pacific Ocean. "Markets outside Europe are relatively straightforward to enter, including the United States, which has a high duty threshold," says Jonathan, who points out up to $800 in goods are duty-free.
3 Make international sales 'normal'
"Don't allow an international customer to be a novelty," advises Richard of Hattons. "Treat any order the same." For instance, if you want to answer enquiries from your UK customers within an hour, then you should "endeavour to be equally responsive with international customers, and apply the same standards", he says. "Make international 'normal'. This starts from successful integration with a courier partner. You don't want the people packing the parcels thinking: 'Oh, that one is going to Australia, so let's wait until Jim is in tomorrow to sort that order out.'"
4 Manage customer expectations – and be transparent
While it is admirable to attempt to treat all customers the same, no matter where they are based, it is better to "manage expectations" for overseas consumers, says David. "It is challenging to offer the same service to every customer across the world." Most importantly, be transparent with pricing and delivery estimates. "What customers don't want is to buy a product and then have duty and customs to pay on top, which you haven't told them about," he continues. "They expect clarity around cost and delivery timelines. If you don't provide certain elements of experience, customers from overseas won't buy from you again."
5 Consider selling via Amazon Marketplace or similar platforms
It makes sense to "dip your toe" and test the temperature before diving in, says Jonathan – and he means selling overseas via Amazon Marketplace, or similar platforms. With this approach, you can limit time, effort and resources. "Depending on the demand, and where it is coming from, you can gain a decent view about markets you should explore further," he suggests. 

6 Open more distribution nodes across the world
Once the wheels are rolling on your overseas strategy, it is worth opening more distribution nodes, David recommends. This way, you can be more agile and reduce transportation costs while navigating volatility, whether geopolitical – such as Brexit – or other unforeseen issues, like a pandemic or the Suez Canal being blocked by a freight ship as long as the Empire State Building is tall.