11 May 2016
The Latest Innovations in Multichannel Retail and Delivery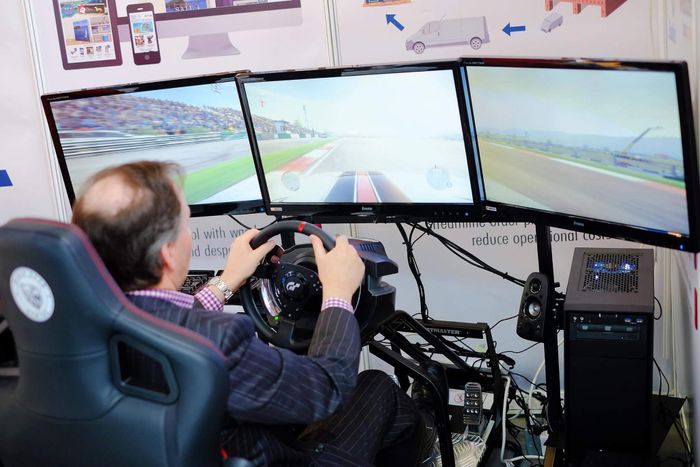 London, 11 May 2016 ' 5,409 visitors descended on the InternetRetailing Expo, where the multichannel industry meets, co-located with the eDelivery Expo for the second year at the NEC in Birmingham.
As always, the event featured key industry leaders, speakers, delegates, strategists and decision makers from leading companies, such as; B&Q, Dixons Carphone, Google, eBay UK, John Lewis, Topps Tiles, Sainsbury's, Bonmarche, SAP Anywhere, Adobe and Correos, with many sessions ' like Sarah Stagg from House of Fraser and Walter Blackwood formerly of Mothercare ' packed to the rafters and requiring additional seating
Sam North, portfolio director, said: 'This year's event was bigger and better than ever before and we were proud to witness even greater engagement between exhibitors and visitors. It was exciting to see visitors get involved in all aspects of the show, with the Workshops, Marketplaces and Digital Payments Theatres having standing room only, whilst our social channels saw us trending for 2 days with over 4,000 tweets in the week surrounding the event.'
One of the key revelations was brought by SAP, launching its revolutionary SAP' Anywhere software for the first time in the UK. The SAP team was very active during the show, both on stand and off. With a constant stream of visitors to the stand, SAP presenters were also holding theatre and workshop sessions which proved very popular. EJ Jackson, SVP and GM, at SAP Anywhere commented, 'The ability of technology platforms to personalise and localise retailing experiences has to have been one of the biggest themes at this year's event, and our SAP Anywhere team were delighted to be part of that conversation.'
The eDelivery Expo, in its second year, attracted record numbers of visitors and the show floor was filled with exciting demonstrations with the latest products and innovations on show. EiraTech showcased the very latest in robotics while Macfarlane Packaging put their packaging to the test with their every second counts challenge and the UKWA Pavilion displayed the latest in warehousing solutions. The newest innovations in delivery were also on show; iWAD revealed their on-demand delivery service and InPost demoed their fully automated locker banks.
The greater crossover between the two Expo's makes this event the home of multichannel success, connecting delivery and logistics professionals with their multichannel industry peers and the leading suppliers. Jessica Thiele, Marketing Manager, Virtual Logistics said of the event, 'IRX and EDX are well in line with other world-class shows and we found those who attended to be engaging, enthusiastic and extremely knowledgeable, we're already planning for 2017'. Rickie Josen commented 'It's the only event I go to all year!' and Steve Avery joined in noting 'really enjoyed the last few days at the #IRX16. Some great business presenting their services along with some fantastic speakers.'
Retailers from a variety of sectors outlined their ideas of multichannel retailing, present and future. Ocado's Head of General merchandising, Richard Locke, discussed deliveries and the potential of click and collect services. Dave Crellin head of online operations development at Sainsbury's and Lana Jackson, head of customer proposition and delivery at New Look, also weighed in with their opinions, speaking in a panel discussion on last mile delivery.
Attendees were able to not only witness the most innovative solutions and technological developments that are coming to market in 2016, but also what trends and issues they should be aware of to remain at the forefront of the industry.