08 Feb 2019
The power of personalisation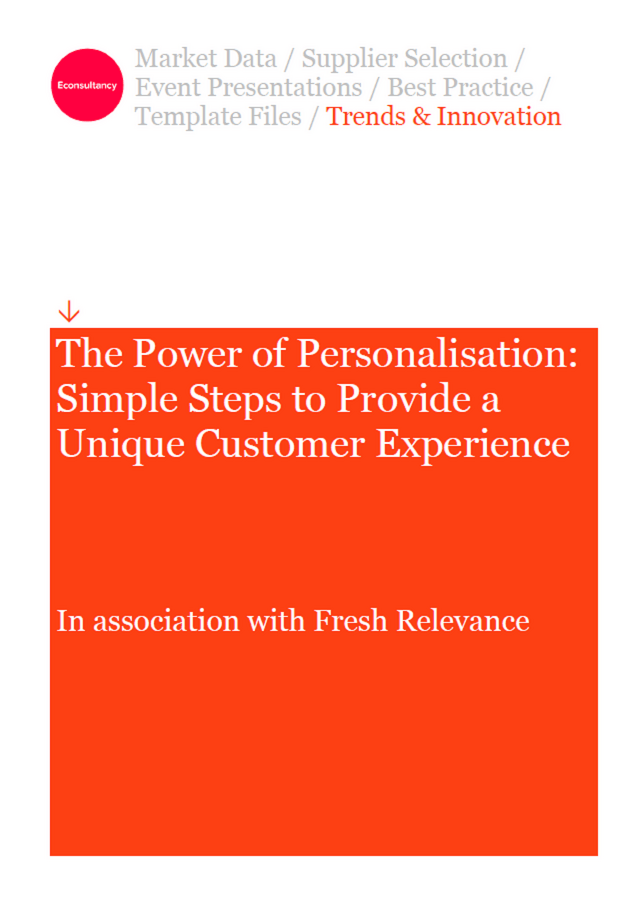 Consumers have more products to choose from and more shops to consider than ever. But the modern shopper just doesn't have the time to go through the thousands of SKUs that you might have on your website. Feeling overwhelmed by the endless shopping options at their fingertips, shoppers long for meaningful interactions.
Timely, relevant and truly personal digital marketing tactics can build lasting bonds between shoppers and brands and drive growth. Successful personalisation offers experiences that customers value ' providing them with the convenience of a shopping experience tailored to their behaviour and helping them discover new products that they'll love.
As we embarked on preparing this guide we were struck by this bit of data from research we commissioned with YouGov: two in five (41%) shoppers would drop a retailer who sends irrelevant offers, and one in four actively want to be sent offers and recommendations based on previous purchases. But they also want retailers to be smart enough to realise when a purchase was for someone else, to save on them being retargeted and emailed offers for a category they are no longer interested in.
This data tells us that generic retargeting campaigns and personalisation programmes that work off just one data point are doomed to fail.
But how do you succeed? To truly resonate with customers, you must understand their diverse preferences, attitudes, shopping occasions and needs. Using these insights, you can craft a seamless experience for each individual across channels.
This ebook will explore best practices for personalisation including:
The types of data you need to collect and how to collect it.
The role of behavioural data in building personalisation campaigns.
The importance of real-time relevance in driving personalisation.
Whether you want to launch your very first personalisation campaign or expand on what you are already doing, this guide provides a step-by-step approach to exploring the data and tools you need. Along with that, we've included ideas for driving incremental sales through segmentation and building targeted campaigns that will resonate with customers and yield results.
Download the ebook by Fresh Relevance

'