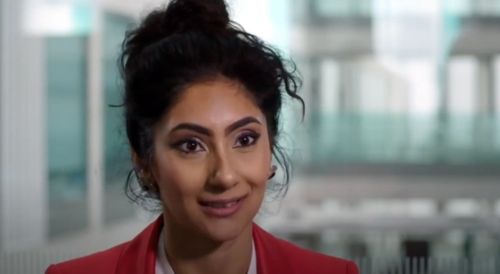 Dr Amna Khan
Senior Marketing Lecturer
,
Manchester Metropolitan University Business School
Amna is a Senior Lecturer at Manchester Metropolitan University Business School. She contributes to the academic discipline of consumer behaviour and retailing, and her work is published in leading academic journals. A passionate educator, she teaches on the MBA program and the Government funded Help to Grow scheme. She has taught for over a decade on corporate programs, teaching clients from a range of retailers such as, ASDA, McDonalds, Tesco, Post-office, Asda George, Booths.
Amna is an invited speaker at international conferences and a panellist for corporate events. She conveys complex idea with simplicity that engages and inspires the audience. She uses her unique consumer and retailing knowledge to contribute to international, national and regional media outlets. Amna has provided comment for BBC, ITV, Channel 5, BBC Radio and The Conversation. She has regularly featured on Channel 5 retailing documentaries on leading brands, such as, Deliveroo, Tesco, Primark, TKMaxx, Aldi, Subway Bicester Village, Argos, IKEA.
Amna has worked on a number of projects that aim to widen participation and create equality, diversity and inclusion. She is the Co-chair of EDI for Pro Manchester and the Chair of Race, Ethnicity, Religion and Belief (RERB) for Pro Manchester. Amna is the first British-Pakistani powerlifting champion and holds a national deadlift record. She is passionate about creating inclusivity in walks of life, education, work, sport and beyond!