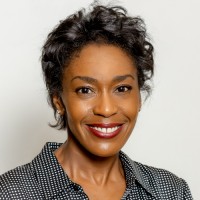 Miya Knights
Publisher
,
Retail Technology Magazine
Miya Knights has over 25 years' experience as a retail technology analyst, editor, author and consultant. She is the owner and publisher of Retail Technology magazine and has co-authored two best-selling books about Amazon and Omnichannel Retail. Miya is a GigaOm analyst, serves as a consultant and advisor to a number of technology companies, has judged a number of industry awards, and is also a member of the Retail Influencer Network and Customer Strategy Network.
Miya has appeared as a retail technology expert on news and current affairs television programmes, and is regularly quoted in the press, as well as speaking at or moderating industry events. She was also recognised as 2021 Arts & Media Senior Leader by the Black British Business Awards and was named one of top retail influencers in 2023 by RETHINK Retail.