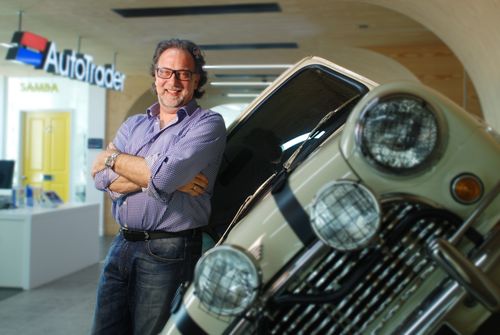 Nick King
Market Research and Insights Director
,
Autotrader
A consumer psychologist and expert in digital media and marketing, possessing the experience to analyse and interpret trends in consumer adoption of technology and develop strategies for customer acquisition and retention through digital and offline channels.
Nick joined Auto Trader in January 2007 running Business Intelligence and in 2010 built the retailer insight team running master classes and webinars. He also makes short films to evangelise about data and Insight and speaks regularly at conferences in Europe, Canada and North America.
Nick is also a visiting lecturer in consumer psychology at Anglia Ruskin University, Cambridge.
After graduating from Loughborough in 1986 , Nick spent years in advertising and planning at Dorlands and Lintas, was a guitarist with Great Northern Electrics, a publisher on HiFi magazines at Petersen/EMAP and a research Director at Media agency Carat/Difiniti responsible for a team of researchers advising a range of Blue-chip clients on the development of their marketing and communications strategies in the Digital arena.